Get Your Vehicle the Best Service in Grand Forks, North Dakota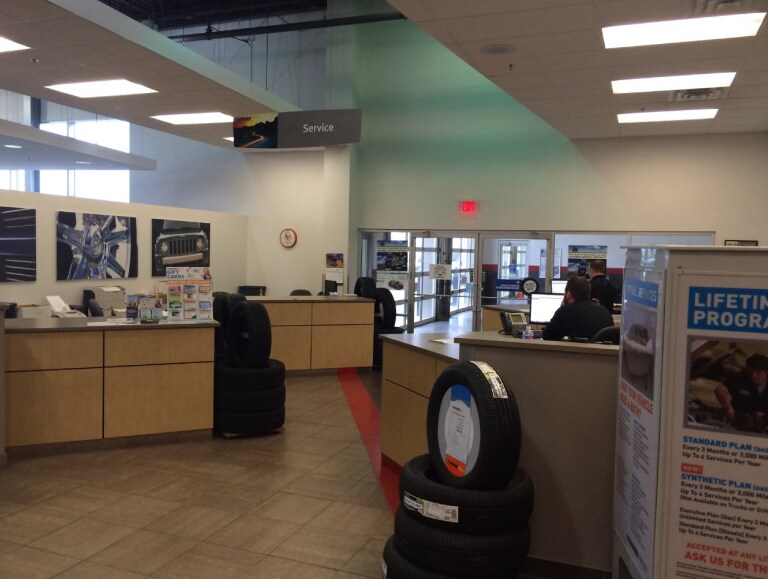 Whether you drive a brand new Chrysler, Jeep, or Dodge, or any other used vehicle, the need for regular maintenance and automotive service is ever-present. While that may seem like a bit of a downer, you'll soon learn that the world of automotive service doesn't have to be a woeful place, and the team at Lithia Chrysler Jeep Dodge of Grand Forks is ready to show you how. When your warranty eventually runs out, you'll be in the midst of a wonderful partnership between you and your new Chrysler, Jeep, or Dodge, but even without the warranty you will be able to save a considerable amount of money on the services you need. What's more, your vehicle will continue to drive like the day you first bought it, which is a feeling that everyone wishes they could recreate.
The team here at the Lithia Chrysler Jeep Dodge of Grand Forks service department is well-trained and well-equipped with the state-of-the-art tools many mechanics can only dream of. We offer unrivaled assured services all backed by the Lithia guarantee. So whether you're in need of a simple oil change or you're in the market for a larger repair, we're here to address all of your automotive service needs.
Ready to see what we can do for you? Our team will be able to deliver it in a convenient and efficient manner, leaving a smile upon your face and more money in your wallet. If you think your vehicle is in need of some attention, schedule an appointment with us, and we'll quickly confirm the details of your visit and answer any questions that may be on your mind. That way, you can rest easy knowing exactly what you and your car can expect when you visit our service center. Trust us with the care of your car, and we'll look forward to greeting you at 2373 32nd Ave S Grand Forks, ND.